One of the joys of hosting a show is introducing the performers that appear on it. Of course it's only joyful when you have great talent to introduce. This past week, I had a blast. Here are some excerpts from the introductions I gave:
He has no setting between high and off. [1]
Mysterious doesn't even begin to describe him.
He is the devil; pure evil wrapped in Mr. Rogers' Sweater.
His performance of the mysterious vanishing camel earned him the attention of several major governments.
See if you can guess which one belongs to each performer.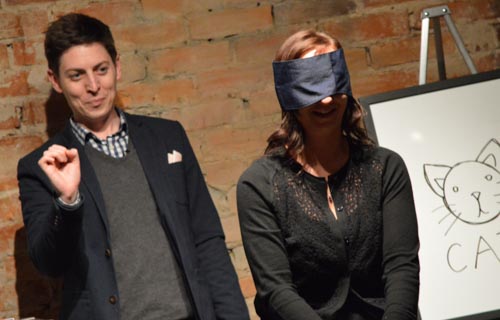 Magic Tonight is performed weekly in Toronto, Mississauga and Pickering. Readers of this blog can use the code reality for a discount on the price of tickets and dinner when ordering online.
[1] With a nod to Bill Watterson and the Homicidal Psycho Jungle Cat