One of the things I enjoy most about
Magic Tonight
is the rich variety of performers we have in the city who appear on the show. Last week, I had the chance to see a new double-act forming: 
The Sentimentalists
. The always-creepy Mysterion has teemed up with Steffi Kay (who came fabulously colour coordinated to our venue) to demonstrate some two-person mind reading or what has become known, for historical reasons, as "second sight".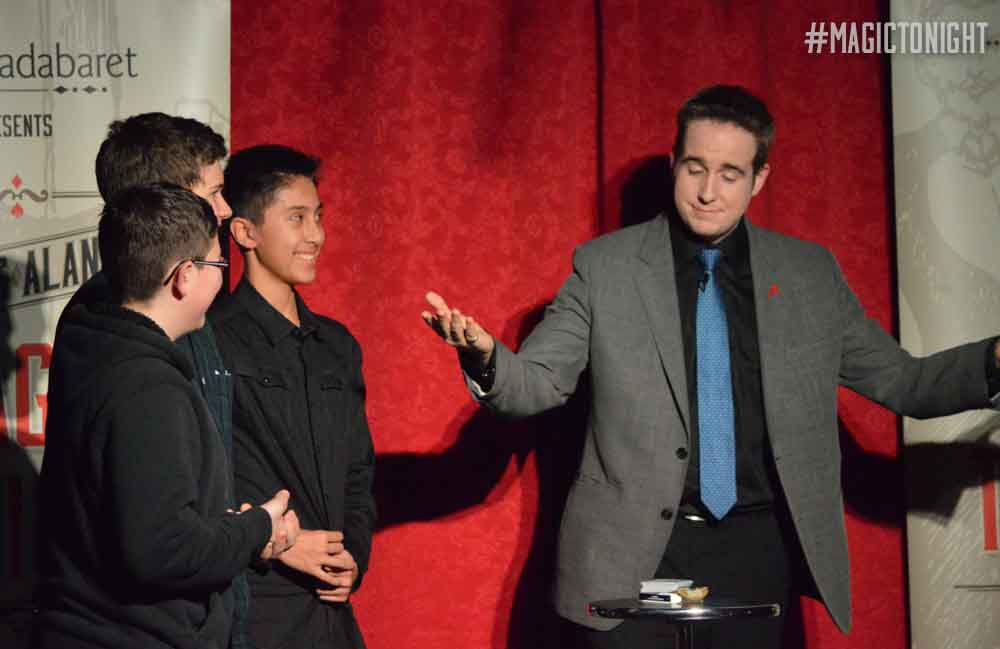 Magic Tonight continues Sunday nights in Toronto at the Crimson Lounge. Readers of this blog can use the code reality for a discount on the price of tickets and dinner when purchasing online.